Our amazing cycling weekend in Mallorca
Perfect to have this cycling paradise so close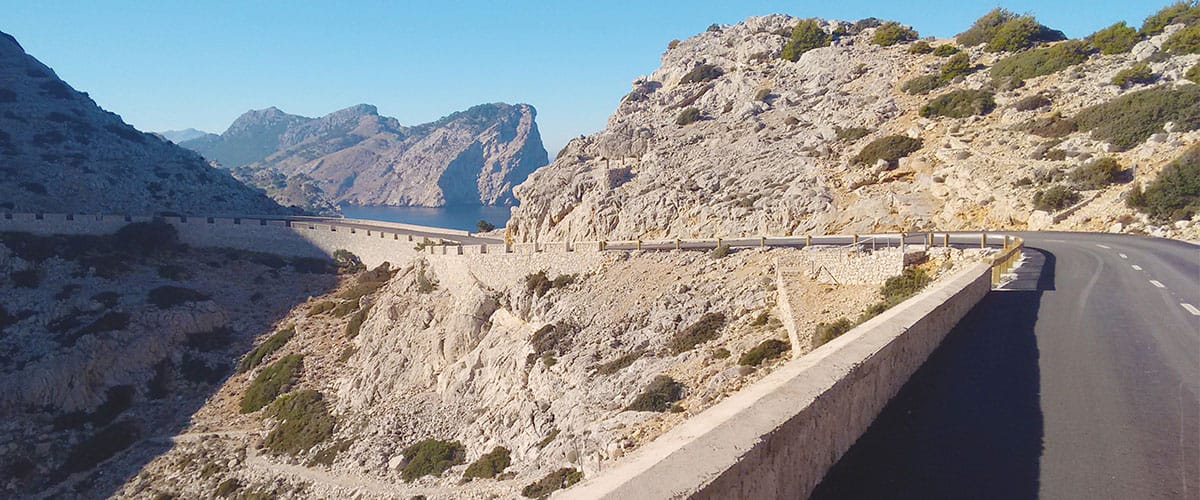 You know sometimes you just have to get away from the traffic, the pollution, the rubbish roads and the gloomy weather? Well we decided to that taking a cheeky weekend riding in the sun on smooth roads was just what the doctor ordered.
We flew in from London to Palma Mallorca after work on Thursday and returned Sunday late afternoon with tired legs and big smiles. What a place. Cannot wait for our 7 day visit in May.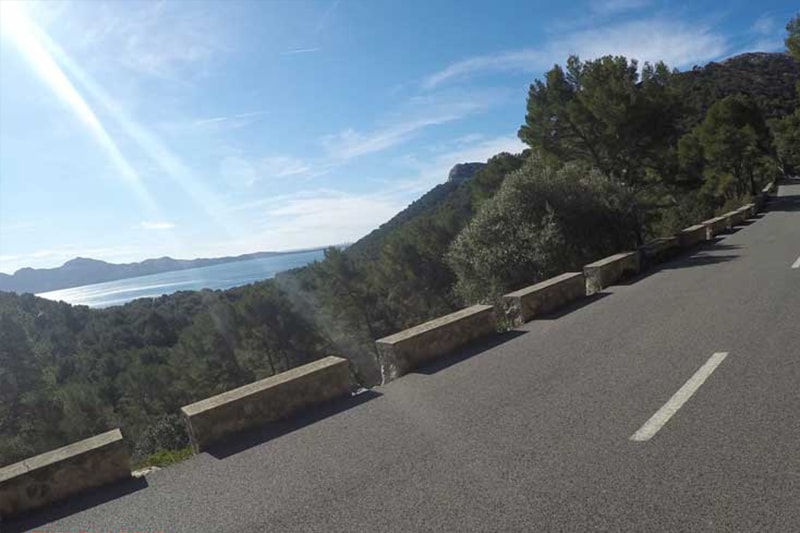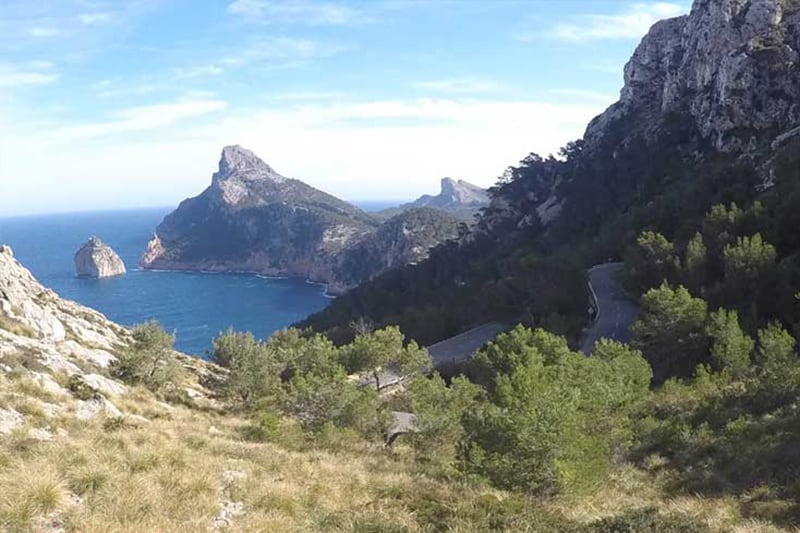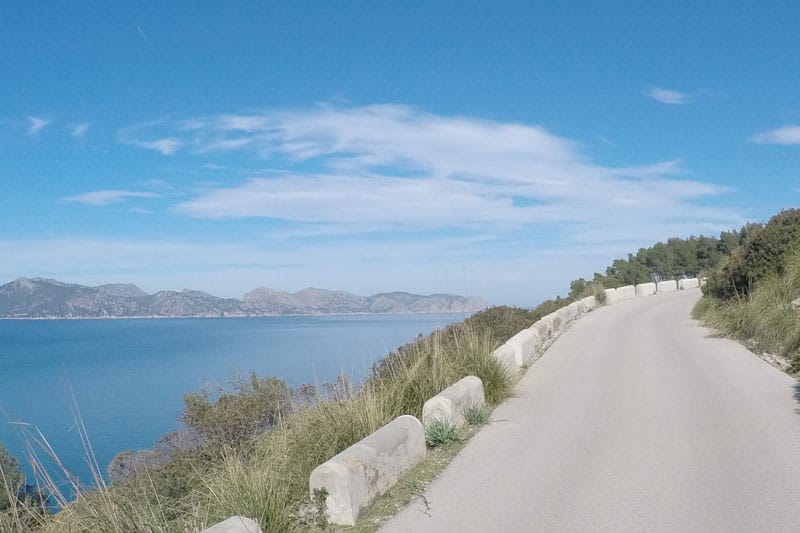 Riding Day 1 – Friday.
Cap Formentor and the Bay of Pollenca including Talai dÁlbercutx.
This was a stunning ride out to lighthouse on the Northernmost tip of Mallorca and back.
We took in the extra climb to Talaia d'Albercutx (the Pepperpot) with the additional views over Formentor beach and Pollenca bay; then down the coastal road to Alcudia before going onto the military base and the short and sharp climb to the monastery of La Victoria.
We had a brilliant seafood lunch at the Restaurant Cocodrilo which sits in the Bonaire marina before retracing our steps through Alcudia and back to Port Pollensa along the red cycle track along the coast.
KM: 77km
Climbing: 1700m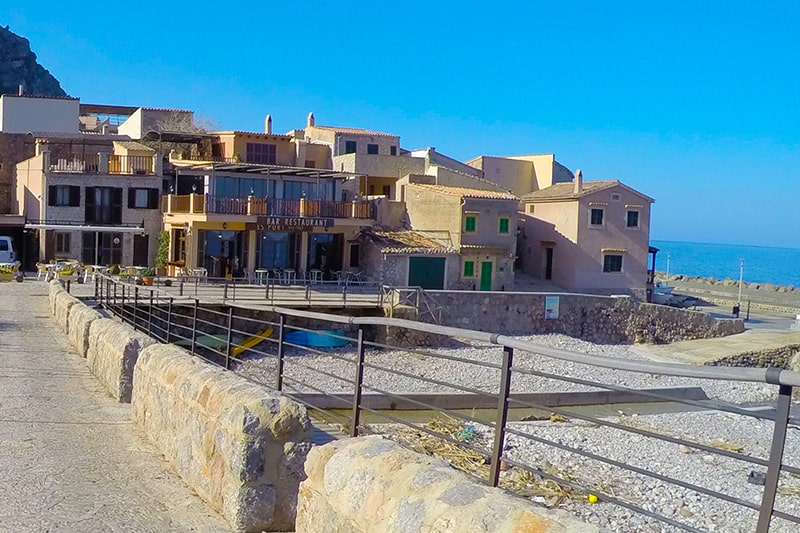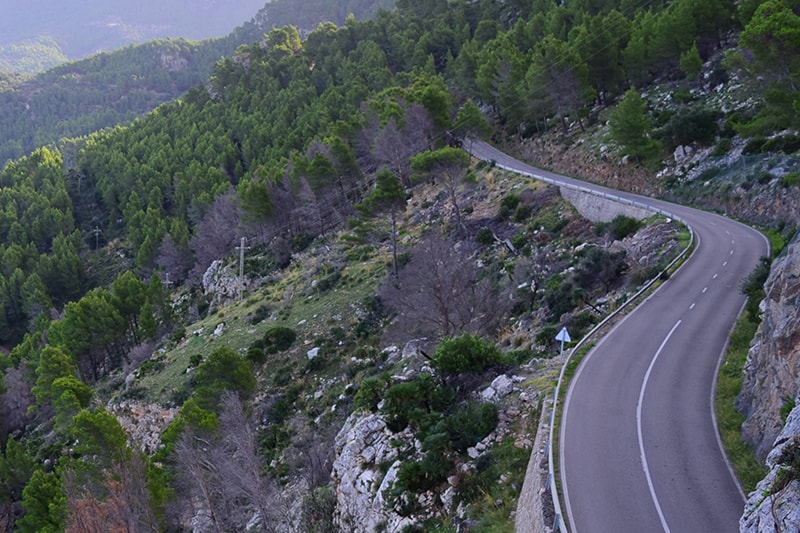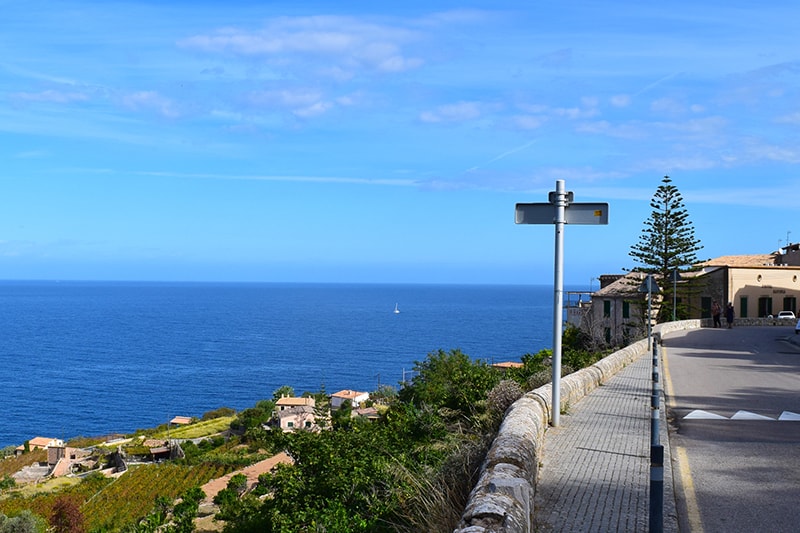 Riding Day 2 – Saturday.
Advertised as 'the best route on the island', back from Andratx through the mountains. It did not disappoint. Wow! We have not done all the routes in Mallorca but it will surely take a lot of beating. Amazing, tiring, exhilarating and all on a first class surface. The best day I have ever had on a bike. The Cap Formentor ride was really good but this one was just absolutely ridiculously brilliant. Link to our route. We have already booked to go cycling again in Mallorca simply because of this route.
We took the cycle shuttle down to Andratx and followed the coastal road through the mountains. We included  the mad mini Sa Calobra road of Port Valldemossa and then continued through Sóller and up Puig Major, the longest and highest climb on the island, before dropping down to Pollenca.
KM: 127km
Climbing: 2900m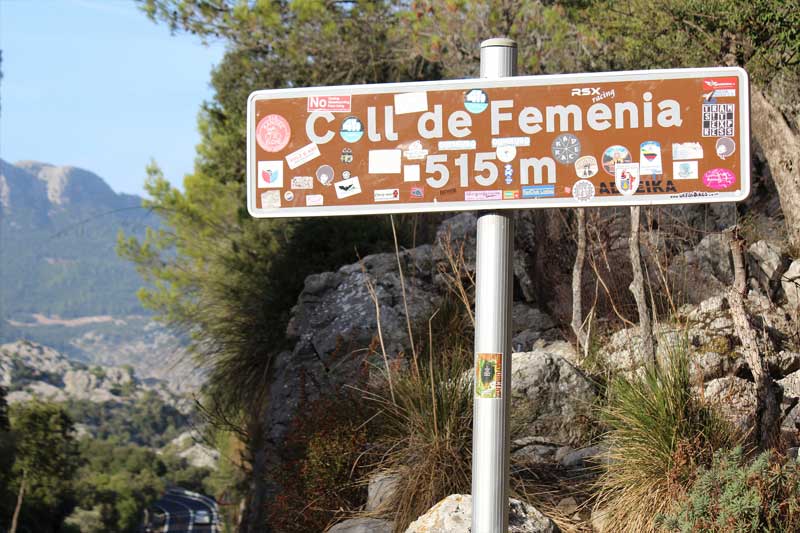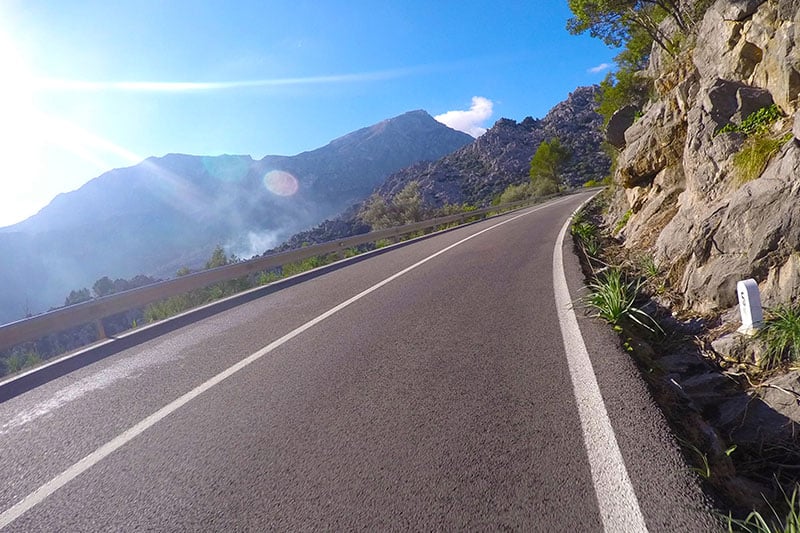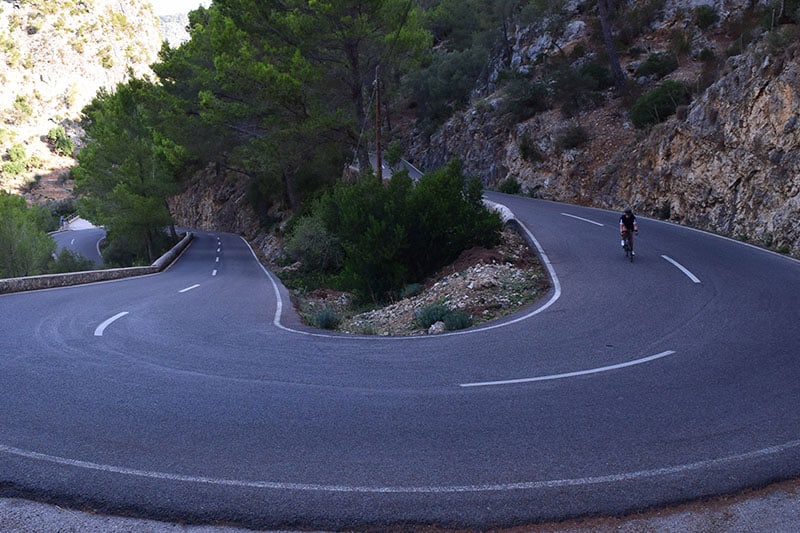 Riding Day 3 – Sunday.
Port de Pollensa Lanes Loop.
We followed the 'cami rurals' aka as brilliant car free lanes out of the Port towards Alcudia then went on to Campanet followed by the sleepy villages of  Moscari then Selva and finally Caimari. Unfortunately Sa Ruta Verde cycling café was closed as this was the start of November.
We then went up the beautiful, peaceful and winding Coll de Sa Batalla, then down the brilliant flowing rollercoaster that is the Coll de Femenia (where enthusiam could easily overtake skill on the fast corners!) and past the old town of Pollença before cruising back into Port de Pollença
Lovely peaceful and scenic ride. Mostly undulating with only the main climb of the Coll de Sa Bataia to get the lungs really working.
KM: 70km
Climbing: 1000m
We got a mid afternoon transfer back to the Palma airport after dropping the hire bikes back at the shop. An amazing few days, tiring but very very worth it. We kept ourselves well fuelled with numerous coffee and cake stops and tasty tapas.
There were very few cars on most of the roads that we were on, and in the almost total absence of hire cars the local drivers were very thoughtful and seem to understand cyclists (I am told that many of them are cyclists which may explain it) thank you for showing us respect and I hope we showed the same back.
Brian H. November 2019
Booking Stuff and Organisation.
Airport transfers = Mallorca Cycle Shuttle 5* rating.
Accommodation = Hotel Uyal, Port de Pollenca 5* rating.
Bike rescue = Mallorca Cycle Shuttle, luckily did not have to use it. Not able to rate it.
Andratx Shuttle = Mallorca Cycle Shuttle 5* rating.
Bike Rental = Pollensa Cycling 5* rating.
Review of services.
British Airways flights. 3* rating. OK, easier for us to get to London City Airport but I swear the space between the seats has got smaller. Just looked it up on Google and yes, they now fit more seats in than Easyjet and Ryanair in the same planes.
Mallorca Cycle Shuttle. Very efficient, friendly and very cyclist focused. Ali could not have been more helpful and gave us a great deal on the four services (airport transfers x 2; Andratx shuttle and bike rescue). They also provide customised GPX routes as well as info on useful coffee stops and eneral info for us. The drivers were friendly, the vehicles clean and on time. Mercedes Vito for the airport transfers and a Renault minibus with custom trailer for the shuttle. You can see why the company is a local success story.
Pollensa Cycling. Also efficient and friendly. Great bikes at a good price.
Hoposa Hotel Uyal. Perfect for our needs. Staff and facilities are top class. Got a great price by booking direct (thanks Ali).