A bonkers climb. The road is narrow and the surface is not always great but it is brilliant, a route like this this is reason enough to ride your bike. Amazing views that lead to an oasis of a Mediterranean port that is so welcoming it is difficult to leave. Take care not to eat too much – there be climbing ahead.
If you like quiet roads with lots of switchbacks, you will love this climb. Starting at sea level this 5km effort has an average gradient of 7% – providing arguably more thrills per kilometre than anywhere in Mallorca. Sharp hairpins, cliff faces and vertical drop offs await you.
Coming cycling in Mallorca? This excellent climb has to be on your todo list.
The Descent
Starting one kilometre off the main ma-10, between Andratx and Pollença the surface (unlike most in Mallorca) is not great and care needs to be taken. The road is very narrow – two cars cannot pass without one of them stopping, lucky it is very quiet.
The stunning views will keep dragging your eyes away from where your tyres are going. There are loads of shady trees that line the numerous hairpins providing welcome shade on the hotter days. Arriving into the sleepy Port it feels as if your visit has just started. Again.
The Port
There is a small car park, a few fishing boats and an excellent restaurant waiting for you at the sea level when you get there.
The surprisingly keen prices, wide choice (great cakes), good service and high quality are a little shocking when you realise how captive the market is.
The Ascent
Once you manage to tear yourself away from this tranquil setting on the water, it is worth the effort. The steady 7% gradient does not let up and is action packed through the twists, turns and cliff faces. Enjoy.
To be aware of
 Care should be taken with holidaymakers in the occasional rental car (the locals never seem to leave).
Similar Climbs to Enjoy
If you enjoyed the Port Valldemossa climb, you may enjoy these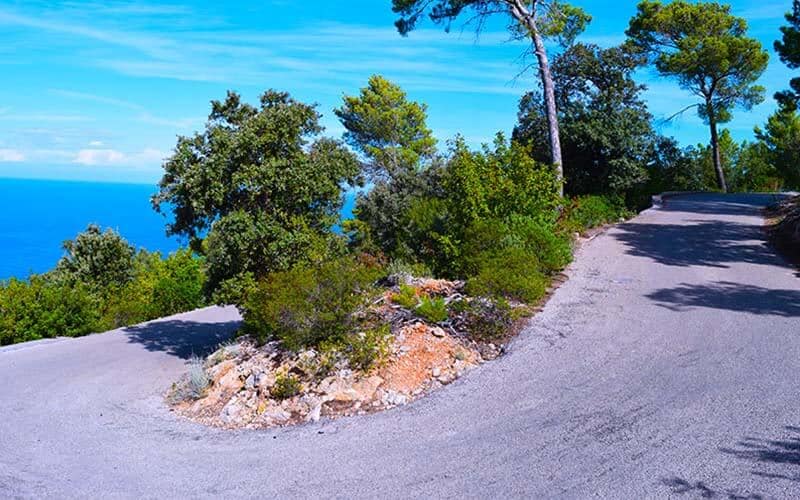 Port des Canonge
7% gradient | 4.6km | 316m gained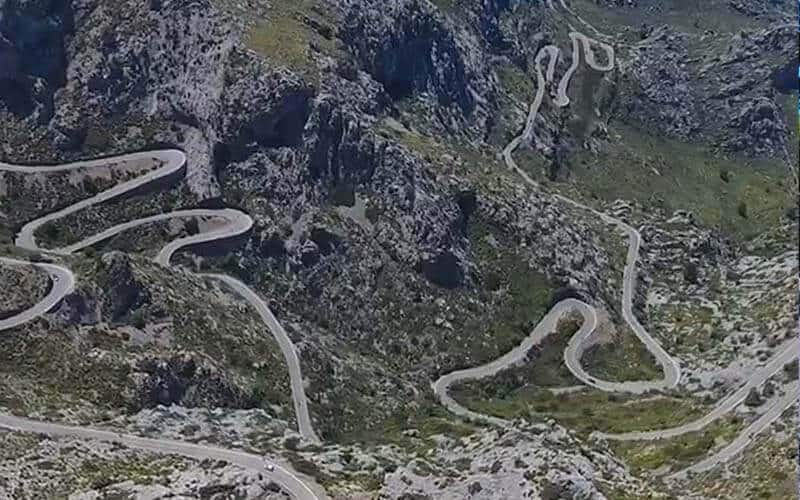 Sa Calobra
7% gradient | 9.5km | 679m gained